The Glendale Tap
The Glendale Tap, aka, The GT opened in 2012. When purchased back in 2011, the space needed to be revitalized and owner Glyn Samuel was up for the challenge. The goal was to create a vintage, dive bar with a hip, relaxed feel. Some of the key design elements were recycling an old bowling alley and turning it into the bartop and building a space along the back wall to hold over 50 taphandles to offer a great variety of beer. Eclectic decor includes using grandpa's antique tools and oil cans and some really cool old beer signs hanging on the walls. We strive to have the best beer selection in the Los Angeles area.
We invite you to come by and enjoy a beer or few, relax, play a game of pool, or hang out on our back Garden Patio. Don't forget to check out our to-go beer menu and Bottle Shop!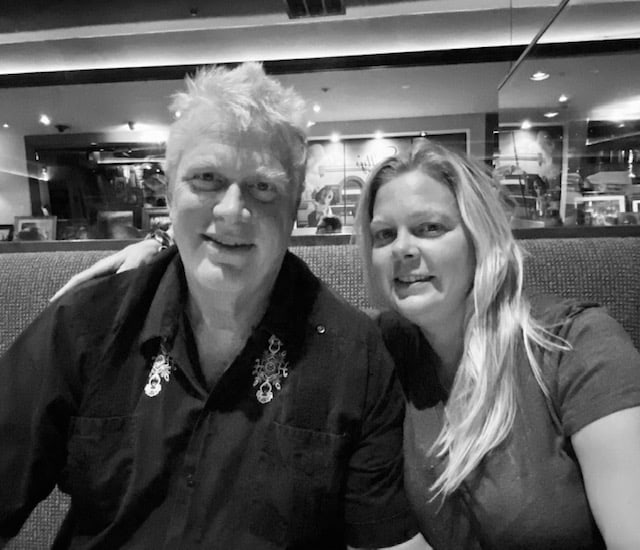 Owners
Glyn and LeighAnn
Glyn has been in the night club bar/restaurant business for 40 years. He has managed clubs including Vertigo, The Grand Slam (with owner Prince), Martini Lounge, and The Highlands. They previously owned Timmy Nolan's Irish Pub in Toluca Lake.
LeighAnn has been a school teacher for 25 years and helps out the bar business by taking care of emails and paperwork ( the not so fun part of having a business).
They live in Altadena with their children and many pets.